Hello,

You can now use our USB Theta-Meter on your Android device.

This is how it works: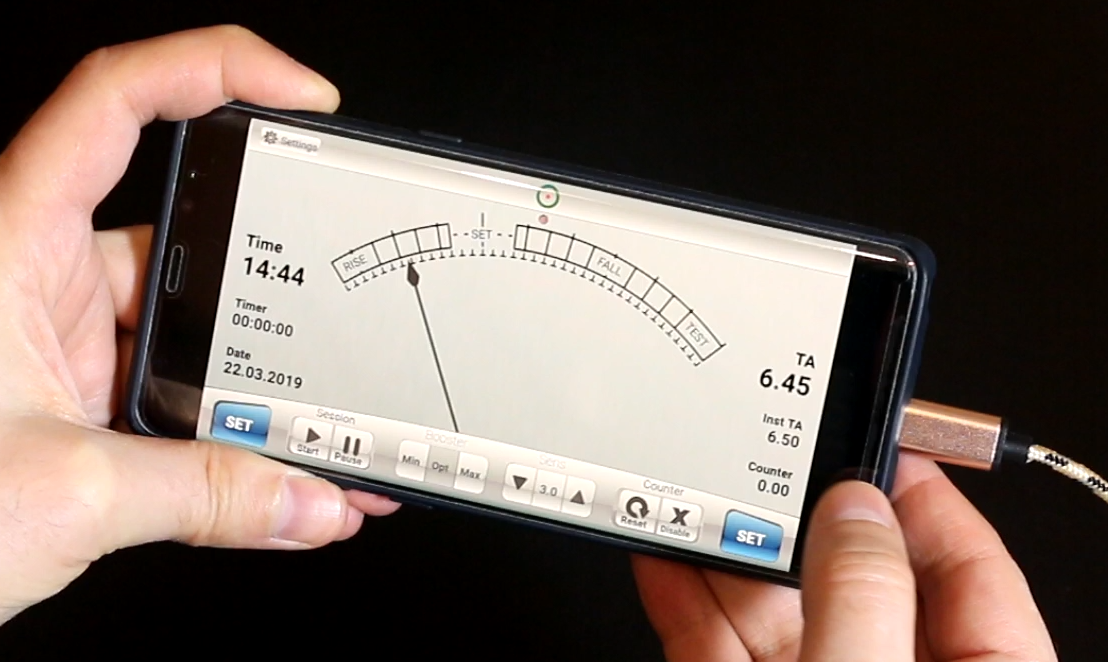 This is a video demonstration:

This program is based on the same Theta-Meter program as used on a web browser.

Here is a video on how it works:
These are the recommended e-meters to work with this program:
USB e-meter Theta-Meter 3G nano
3G Nano is the most suitable meter to work with the Android tablets or phones.
We do not recommend using these two meters on Android devices:
- Theta-Meter 3G Pro
- Theta-Meter 2G
These devices need much more energy than some Android devices can provide. Not every Android device can provide enough energy from it's accumulator and therefore it could be damaged when connected to the Theta-Meter 3G Pro or Theta-Meter 2G. To connect these meters to Android devices you need to use a USB hub with external power. Like this or this.
This program will work with Android phones and tablets at Android version 5.0 and higher.
We recommend using brand name tablets and phones. Some cheap Chineese devices cannot support a USB connection to a tablet or a phone.
You can download this program here.
Have a great session!
Mikhail Fedorov
and the Theta-Meter team